Korean Art You Should Know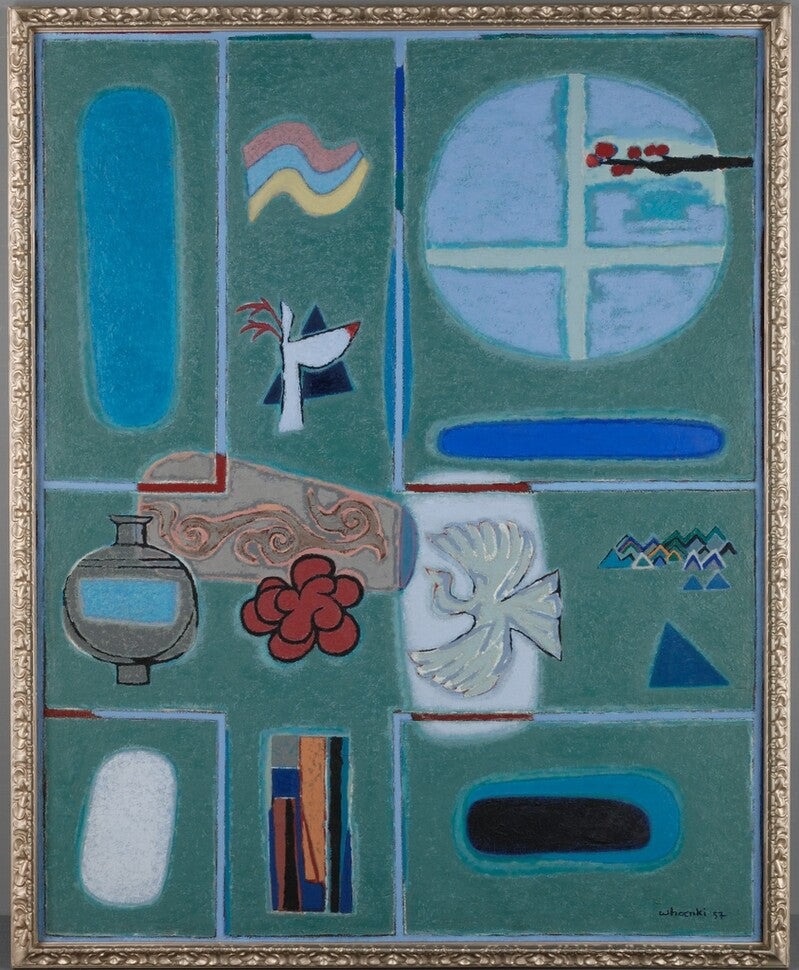 Kim Whanki's "Song of Eternity" is a famous painting known for its bold use of color and composition. Created in 1964, it features a circular shape at the center, symbolizing the universe and the cycle of life and death. The painting's abstract style and fusion of traditional Korean aesthetics with Western modernism have made it an iconic masterpiece of Korean modern art, inspiring many contemporary artists. It has been exhibited widely and continues to captivate audiences around the world.
We're just getting started with this project - stay tuned for more!